SICTC Open House
Are you interested in the Southern Indiana Career and Technical Center?
If so, now is the time to explore courses, and visit the facility in person, and learn about the application process.
High school students during their Junior and Senior years can attend SICTC. Current sophomores are encouraged to attend this event to learn more about career and technical options such as: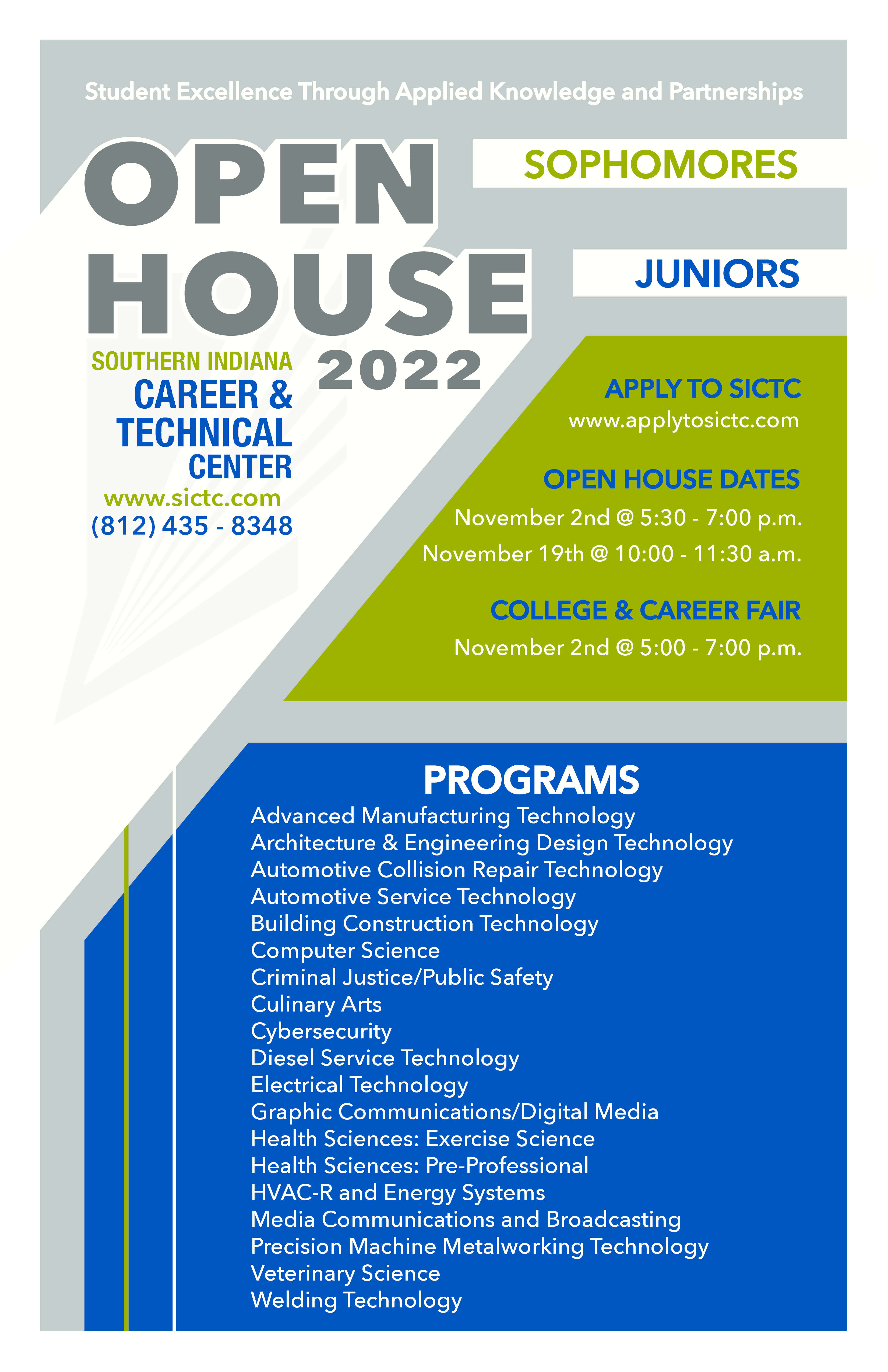 Students from Gibson, Posey, South Spencer, Vanderburgh and Warrick can attend SICTC. SICTC accepts students from public, private, parochial, on-line, charter, and home schools.
APPLICATIONS OPEN NOVEMBER 1, 2022
Visit http://applytosictc.com for more details!